Why Birmingham's 2022 Commonwealth Games was all about getting about
An American Perspective, by Jon Bibbins
A native Virginian here, reporting from Birmingham, England not Birmingham, Alabama. The 2022 Commonwealth Games were a smashing success! I was blown away by the world-class quality of the event.  'Brum' transformed itself with a spectrum of colour splashed throughout the city, pop-up stadiums. And by making it much much easier to get about.
Banners and wrapping, from local West Midlands supplier, united the city seamlessly with a rainbow palette and Birmingham's Colmore Row icons at its heart. A levelled-up stadium and pop-up structures hosted first class sport and ceremonies, from Athletics at Alexander Stadium to Basketball 3×3's and Beach Volleyball at the future Smithfield development site. A temporary Steam-punk Bull Sculpture filled Centenary Square was such a success that thousands have petitioned for it to be made a permanent Birmingham fixture.
Coming from Virginia's Blue Ridge Mountains, my perspective is informed by big-time American College Football: sixty, eighty, even a hundred-sixty-thousand-person events. New Orleans and Miami for the Sugar and Orange Bowls – even the largest American football game ever: 150,000 person Virginia Tech vs. Tennessee 'Battle at Bristol' played in Bristol Motor Speedway. These may be grand American spectacles but getting to and from them is a grand American nightmare. Trust me, I've tried it.
Birmingham eclipsed them all. In the spirit of joy, wonder, and community pride. And the secret weapon was not bulls and stadia, it was movement: getting more people, more quickly in more ways to more places without everyone having to jump in the car. As the professionals like to put to sound clever, 'multi modal transport.'
As one long-time University of Birmingham Professor put it to me, "I had never seen anything like it. Out of the door in Edgbaston, through New Street station, and then onto a coach directly to Alexander Stadium, all in 20 minutes." Coaches to an upgraded stadium were just the start.
This West Midlands provided free transit to everyone with a ticket to the games. The newly extended tram was able to carry guests from Five Ways to Aquatics or Cycling in the Black Country. In the morning, the University of Birmingham for Hockey, one of 2 million passing through New Street, then off to Coventry for Rugby 7s. No problem. You just had to catch the train with your games ticket.
Over 600,000 devoted coach and bus journeys, from New Street to Alexander Stadium and the Edgbaston cricket ground, were just the icing on the cake. The multi-model transit system consisted of an expanding bus fleet, new train stations and an expanded tram line. Even 28,000 West Midlands cycle hire, including e-bikes, rides connected the region. This capacity was invested and grown for millions more over 11 days and will leave a legacy for 3 million people living in the West Midlands. Linking-up an entire region from Stratford-upon-Avon to Wolverhampton with something to offer for everyone.
The games, bless them, have come and gone. But the investment in movement has come to stay. Good.


A bull, a tram and a Birmingham bus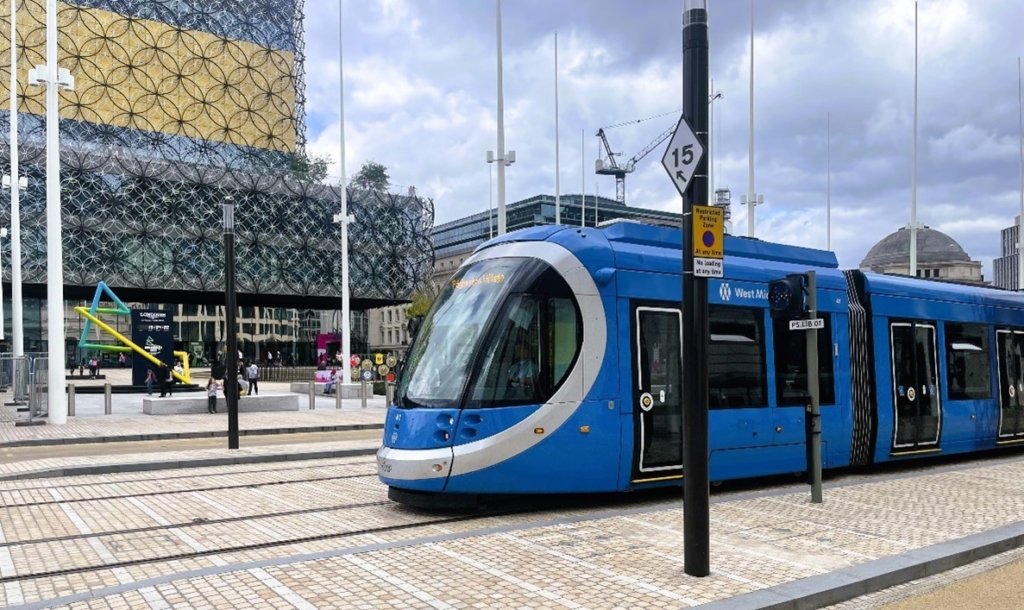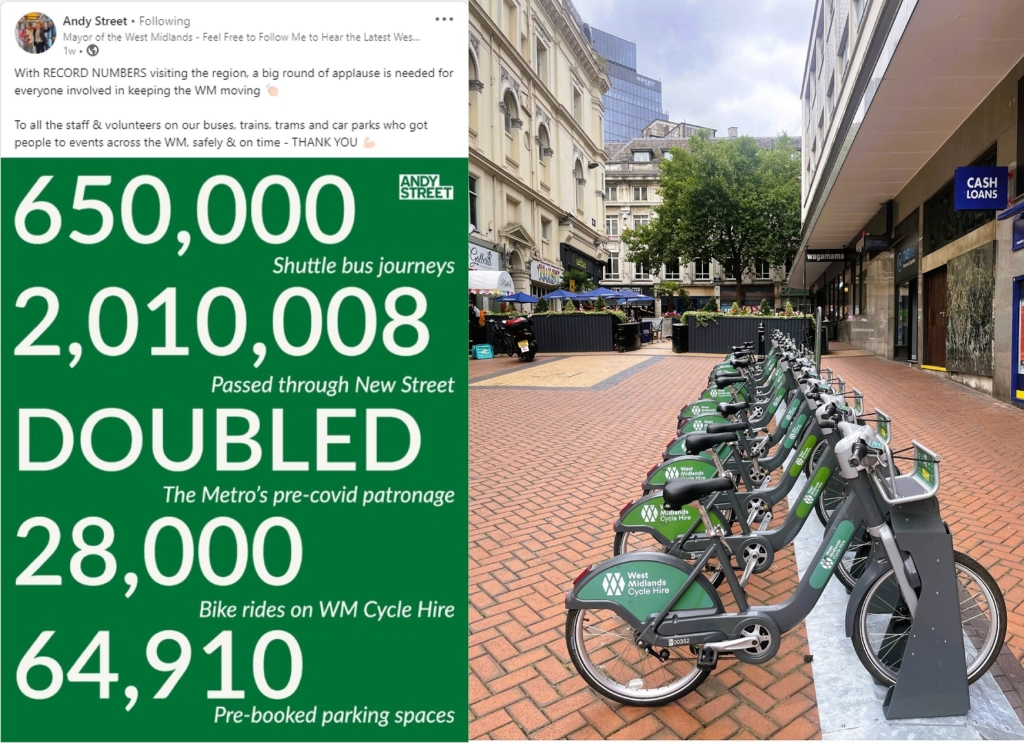 2022 Commonwealth Games Transit Numbers from West Midlands Mayor Andy Street's Office and WM Cycle Hire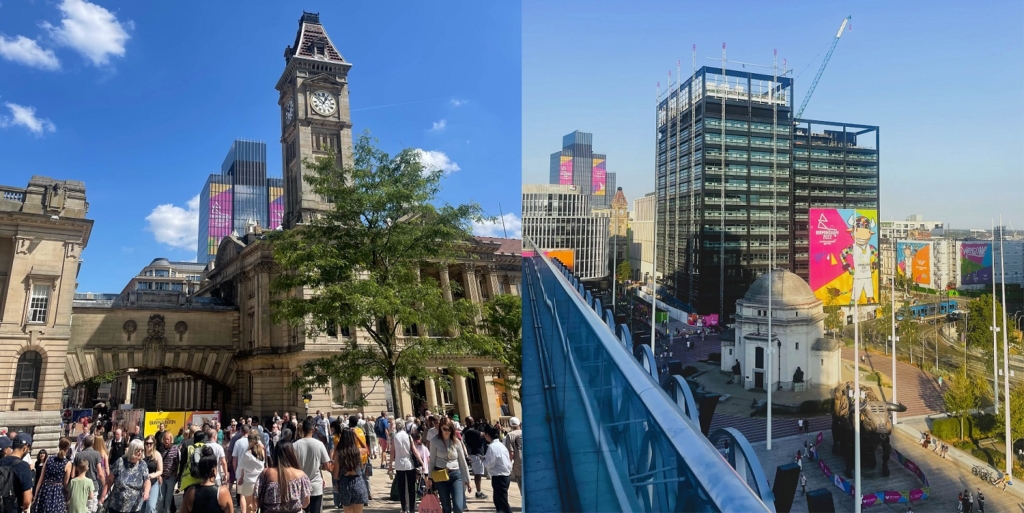 Big 'Brum' with 103 Colmore Row rising behind Centenary Square, 'the Bull' and new Tram extension

The Bull                                                                    Alexander Stadium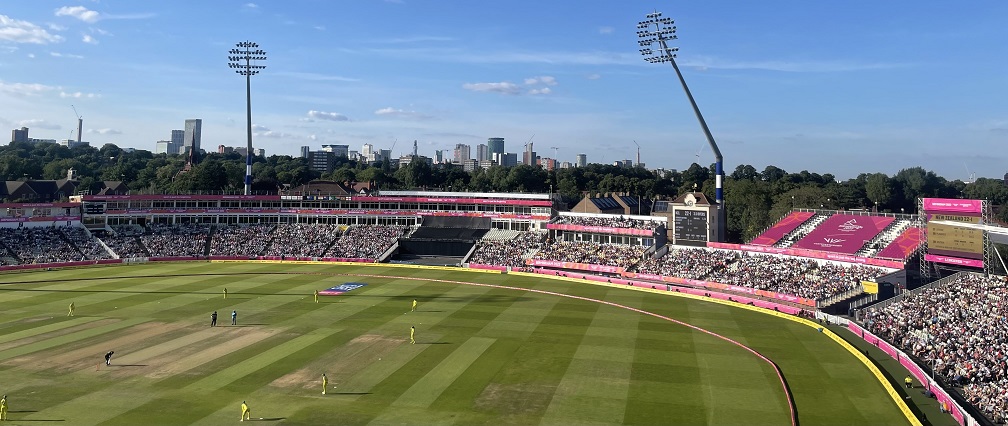 Edgbaston Cricket Ground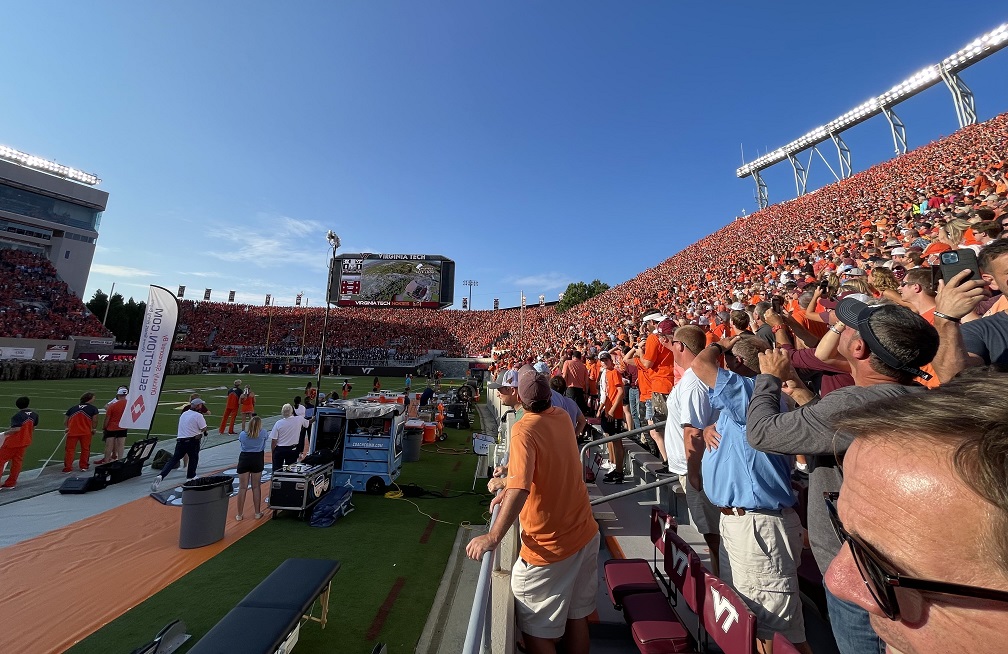 65,000 at Lane Stadium, Virginia Tech

156,000 for the 'Battle at Bristol'